At the Heart of Tulsa's History
Generations may come and go, but the heart of a place is found in its past, with the people and ideas that came before. To find that heart in Tulsa, take a trip back to Twenties.
The paralleled growth of the oil industry and the Art Deco movement meant Tulsa became a burgeoning hot spot for the style to find a spotlight. With 12 buildings from the '20s on the National Register of Historic Places, it isn't hard to take a self-guided tour of the city for a glimpse into those golden years. But, for a deeper look, visit DECOPOLIS, the Tulsa Art Deco Museum. Explore the visitor center, gift shop and themed floors (Discovitorium and FableRealm) before heading across the street to the Philcade building where the main exhibits and displays are held. Immerse yourself in the extravagant interior and imagine yourself in a different time with the fashion recreations of local sewist Sigrid Hinkle, the decadent smoke stands of Arthur von Frankenburg, remnants of the Egyptian influence on the era, and more.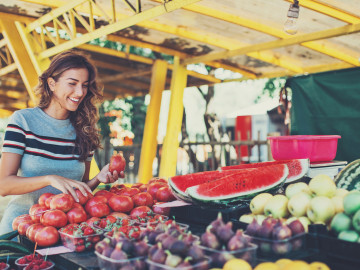 Take to the Streets in Tulsa's Brookside
If you want to feel in the know, Tulsa's Brookside neighborhood is the place to go. Stroll the streets around South Peoria Avenue to get a feel for the up-and-coming neighborhood that's been drawing locals recently. Spend the day stopping into the various coffee houses, cafes, boutiques and wine bars such as Aberson's for new apparel and Cosmo Café and Bar for charcuteries and cabs. Or, after a day at the Philbrook Museum or the Gathering Place find dinner at Brookside, the nearest entertainment district. Savor a signature burger and beer at Bricktown Brewery or enjoy all things American at Charleston's. Best of all, spring brings the Brookside Farmers' Market. With live music, a mission to promote health and wellbeing, and every vendor Oklahoma Grown certified—from fruits and veggies to wheat and meat—the market is a great way to experience the sights, smells and tastes of Tulsa's seasonal scene.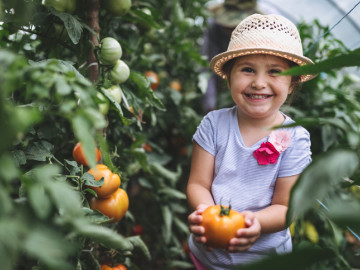 Spring in Bloom at the Botanic Gardens
Spring showers bring colorful flowers—or something along those lines—and the Tulsa Botanic Garden is a great place to see them all.
With nearly 200 acres of natural and developed gardens and more than 8,000 plant species to populate the area, the Tulsa Botanic Garden paints a pretty clear picture of earth's creatively colorful flora. Explore didn't areas such as the Children's Discovery Garden—a magical wonderland of hidden grottos, a Tree Fort and a sensory walk—and the A.R. and Marylouise Tandy Floral Terraces—a 3-acre display set into terraced beds with a view of downtown Tulsa from its peak. The Garden is in the process of developing new areas including a Lotus Pool, All Seasons Garden, and Edible Gardens. Learn more about the lives of plants and natural cycles at the Gardens classes and events. This month, stop by for Seed Starting 101 and the Spring Equinox Full Moon Hike.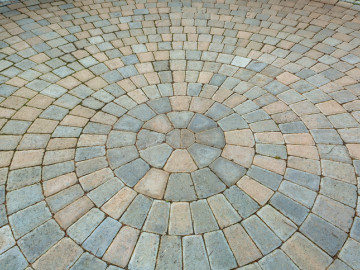 Oklahoma's Acoustic Anomaly
Philosophers have theorized about it, writers have dreamed about it, governments have searched for it. But it turns out the thing they've all looked for lies in the heart of downtown Tulsa.
Cross over the railroad tracks on the pedestrian bridge into downtown Tulsa and you'll find yourself at a large brick circle in the sidewalk, otherwise known as the Center of the Universe. Whether by magic, or a trick of acoustics, whoever stands at the very center of the circle will experience a strange encounter of sound. The sounds created from the center echo back to the person louder than originally made—a pin could drop and sound like a gong. Legend says that a foghorn could blow in the center of the circle and no one outside would be able to hear. While that might not be entirely true, the sound made inside the circle comes out muffled to those outside. Either way, the anomaly is an exciting experience from both sides.
T-Town's Tried and True Brews
It might not be the first city that comes to mind when you're craving a hoppy tour of brews, but with 13 breweries and wineries, Tulsa has plenty of choices to keep you satisfied.
Named Best New Brewery in the U.S. the year it opened, American Solera specializes in oak barrel aging to create a roster of brews each with their own unique profile. Their selections are always changing to keep things fresh, but right now taste their Terpy Christmas, L'Internationale and Maple Dilemma. Inspired by the successful home brews crafted in their cabin in the woods, Austin McIlroy and Ryan Arnold decided to make it official by opening a brewery, aptly named Cabin Boys. Sip some of their staples, like Felix et Tenebris or Bearded Theologian, while hanging out for Trivia Night, live music and visiting food trucks. Dead Armadillo Craft Brewing has served up suds since 2013. Stop by their taproom for growlers, flights, pints, and food.
Holiday Nights and Christmas Lights
There's so much that goes into the holiday season—lights, sweets, and Santa—that sometimes you need an end-all-be-all event that wraps it all up with a beautiful bow. Tulsa has you covered with a plethora of holiday parties.
The 11th annual Arvest Winterfest returns to downtown Tulsa this year with its beloved skating rink and a bright backdrop of the cityscape. But this year comes with a few new events to round out the holiday festivities—take a ride on the Winterfest Express and capture that classic moment on Sundays with Santa. The Philbrook Museum is bringing the season back bigger than ever before. Celebrate with the staples—Santa, garden games, shopping, and lights. Then admire all the newest additions to the festival, like the brand new light show and a train ride through the gardens. Since 1982, the Rhema Christmas Lights Extravaganza has lit up the area with more than 2 million lights. This year the highlight is the 22-foot tree topped with a five-foot glowing star!
The Americana of the Heartland
Tulsa is a city nestled in the heart of the USA—a 1920s oil boomtown right in the crosshairs of Route 66. There almost couldn't be a more American city. So it's only fitting that T-Town has some of the best Americana museums around.
The Woody Guthrie Center invites visitors to step back, not only into the life of one of the country's most influential folksingers, but also into the days of the Dust Bowl, the history of Oklahoma, and visitors' own capacity for creativity. A highlight: the original, handwritten lyrics to Guthrie's most famous song, "This Land is Your Land." The Gilcrease Museum started as a private collection in the 1940s, is renowned for its Western art with pieces from artists such as Albert Bierstadt and George Catlin. But don't pass up its manuscripts, documents, and maps. Most notably on display is the only handwritten copy of the Declaration of Independence and the Articles of Confederation known to exist!
Kickin' it Retro on Route 66
When a walk down memory lane sounds like what you need—to a time of drive-ins, diners, and roadside diversions—we suggest taking a tour of the retro stops along Tulsa's stretch of Route 66.
Start at the Route 66 Interpretive Center, a short 30-minute drive from our hotel, for an immersive look at the history of the famous highway. Pull over for prime selfie opportunities with icons like the Blue Whale of Catoosa, the Golden Driller statue and the Meadow Gold neon sign—recently restored to its original 1940s glory. There are still plenty of classic cafes around where you can get your kicks. Pick up a table at El Rancho Grande, Tally's Good Food Café or Ollie's Station Restaurant—the inspiration behind Disney's Cars. At the end of the day, when you've had your fill of past times fantasizing, find your way to the Admiral Twin Drive-In. This 1950s throwback still sells cheap tickets for a movie under the stars!
Savor the Flavors of Tulsa's Food Scene
As an oil-boom town, Tulsa has always saved a spot in its food scene for classy cuisine, but recently, creatives are taking over and changing the course of this culinary metropolis.
At Lone Wolf, what started as a simple food truck has grown into multiple locations that serve up award-winning Asian-inspired options like banh mi, kimchi fries, and fried rice bowls. Savor a slice of some of the best Stateside Neapolitan pizza—wood fired at 900 degrees for 90 seconds, just like in the old country—at Andolini's Pizzeria. Then, head to their sister property, STG Gelateria, for classic, daily-made flavors such as stracciatella, panna cotta, and caramello macchiato. If the dining of days past is still what you crave, get to Hodges Bend where the roaring twenties are recreated in a nostalgic blend of classic cocktails, crystal chandeliers, and smartly dressed sommeliers ready to satisfy.
Flora, Fauna and Full Moon Fun
There's no time like summer to get out and take in all the grace and beauty that nature has to offer, and Tulsa is full of some of the fairest gardens and parks around.
The Tulsa Botanic Garden, established in 1999, revealed a plan in 2012 to develop 60 acres of new garden space, which will include an amphitheater, Children's Discovery Garden, floral terraces, a chapel, conservatory and edible garden. As the new gardens are still in the works, walk through the first sculpture exhibit—Lifting the Landscape: Christopher Curtis—that the Gardens has hosted. With more than 700 species of plants, 263 species of birds, 38 species of mammal, nine miles of trails and more than 800 acres, the Oxley Nature Center is almost as large as New York City's Central Park. Stop by for the center's Saturday Walks, which include a Botany Walk, Butterfly Walk, Bird Walk and Full Moon Walk!
Stars, Stripes and Tulsa's Best 4th Fests
Tulsa stands its ground as one of this country's strongest supporters of the stars and stripes. If you're around for the holiday, you'll find no shortage of patriotic parties to fill your time! Catch Broken Arrow's Celebration at the Creek, complete with food trucks, inflatables toys, games, and live music entertainment before the fireworks show kicks off. Take in 12 hours of excitement and events at the Boom Fest in Jenks. The day includes helicopter rides, balloons and face painting, and one of the largest fireworks displays around. S
See the show from the comfort of the private patios at FlyingTee while indulging in their 4th Fest Buffet of burgers, brats and more. Live large at the Folds of Honor FreedomFest—an event attended by an estimated 80,000 people. The 25-minute show, featuring more than 6,000 firework shells and staged over the Arkansas River, is even carefully choreographed to a musical score. Tune in to 102.3 FM for the full effect!
Take to the Streets at Tulsa Tough
Beat the heat and put your stamina to the test this month at the annual endurance event, Tulsa Tough. Don't let the status of a National Criterium tier one event scare you, this three-day cycling challenge is worth the push—the prize money pot is the highest in the nation. While the main event is three days of high-intensity criterium racing—make sure to check out Cry Baby Hill—there are rides for everyone.
From a 5.8-mile family-friendly Townie ride to non-competitive tour style rides, Tulsa Tough is just a good excuse to get outside and enjoy the summer weather. If cycling isn't your thing, there's plenty going on to keep spectators entertained. When not cheering on the road riders, listen to live music, check out local vendors, kids events, activities and the backdrop of the Blue Dome District!
A Caffeinated Taste of Tulsa
Whether you're in Tulsa for business or pleasure, a little afternoon pick-me-up is always needed. And, part of what makes getting out of dodge so exciting is experiencing the flavors of the place you're visiting. So stay away from the chains and keep your caffeine fix local. One of our favorites is The Coffee House on Cherry Street. The in-house made baked goods and desserts (lavender lemon cake or turtle cheesecake, anyone?) round out this quintessential café stop.
If you're looking to hang out, head to The Gypsy Coffee House, a popular stop along the First Friday Art Crawl route. The Gypsy is home to Tulsa's longest running open-mic night. Plus, every Friday and Saturday you can listen in to hear local artists and their original material. If that isn't enough culture to convince you, get a little taste of Tulsa history from the building itself, constructed over 100 years ago!
Go Big in the Blue Dome District
When you're in Tulsa and in need of some fun, look no further than the Blue Dome District—the city's hub of entertainment happenings. Centered around the 1924 Blue Dome building, the district has everything for a night out on the town. Check out T-Town classics like Lambrusco'z Deli and Arnie's Bar, or head to new additions like Dilly Diner and Dust Bowl Lanes & Lounge. Without a doubt, the district has you covered on food, fun, and flashbacks to the days of peace and love.
Blue Dome is also home base to some of Tulsa's best events, and a big bash is right around the corner. Mark your calendar for this year's 15th annual Blue Dome Arts Festival, held May 18-20, 2018. It's a safe bet you won't be bored with over 250 art vendors, live music, food trucks, special areas and activities for families and pets, an art contest and more!
Step Back to the Roaring Twenties in T-Town
It may surprise you to hear that Tulsa is home to one of the best collections of Art Deco architecture in the country, and many of these historical treasures are within a 10-minute walk of our hotel. How did this happen, you ask? Just as the Roaring Twenties were taking off, Tulsa was making a name for itself as an oil-rich city. It only followed that the two should grow hand in hand. Of course, not all of the buildings from those bustling days are still around. But as you wander Tulsa, be sure to stop by the Boston Avenue Methodist Church—a National Historic Landmark built in 1929—and the Philcade building—built in 1931 and now home to DECOPOLIS, the Tulsa Art Deco Museum. If you want to learn more, the Tulsa Historical Society has a complete list of Art Deco buildings in the area and offers tours to see some of the best spots in town!
Exotic Encounters at the Tulsa Zoo
From endangered Snow Leopards to carnivorous Komodo Dragons, the Tulsa Zoo houses some of the most exotic animals in the state. Explore the zoo's 85-acres by foot or take the ONEOK Safari Train between Crane Depot and Sea Lion Station for a quicker way to get around. Exhibits include the African Plains, where you'll see giraffes, lions, meerkats and antelopes; Oceans and Islands, which houses sea lions, penguins and lemurs; and The Rainforest, where lush vegetation is home to anacondas, piranha, monkeys and sloths. Additional attractions include Life in the Desert, Lost Kingdoms, and the Mary K. Chapman Rhino Reserve, among other areas absolutely worth exploring!
There's even a Children's Zoo where kids can meet miniature horses, Guinea hogs, river otters, red kangaroos, and wallabies. For extra adventure, dig for buried treasures at the COX Nature Exchange, where you can uncover fossils and gems by sifting through sediment and sand—best of all, you can keep what you find! And if you're still in search of something to take home, stop by the gift shop on your way out to find cool keepsakes to commemorate your visit to the Tulsa Zoo. For hours and admission, click here.